Concerning LEMACO Prestige Models
"Model railroading is my passion"
Dear model railroad friend,
thank you for connecting to our website. It was completely updated by adding a lot of information most likely of interest to you.
Since 2006 the firm LEMATEC Prestige Models SA (www.lematec.ch) took over the production and the distribution of the projects of model railroad models initiated by LEMACO.
Please have a look at the gallery of pictures (extract of our production during 20 years of scale model railroads) as well as the website of the Galleria Baumgartner. In the exhibition at the Galleria Baumgartner in Mendrisio in Ticino you can admire a large selection of scale models of our production.
Below we will present for the first time a complete recapitulation of our entire production of model railroads from 1985 to 2006 completed by many additional detailed information such as pictures, certificates and technical specifications. This represents a fascinating trip into the history with many nice souvenirs. During my activity of initial 30 years with Fulgurex and then another 20 years with Lemaco I had the privilege to participate in the creation and the development of the market of brass railroad models in Europe. During these two periods more than 1'200 projects of different models and variations were created in all scales and gauges.
I would also like to say a sincere thank you to all of you who helped me and who have worked with me, as well as for the strong friendships that were created on these occasions being simultaneously completed by nice human contacts.
Another big thank you goes naturally to all my customers for the faithful trust received during these long periods as well as to the railroad press that accompanied me with fidelity.
Yours Urs Egger
LEMACO Prestige Models SA
GALLERY
"A model selection of my 20 years activity with LEMACO Prestige Models SA"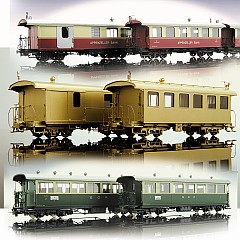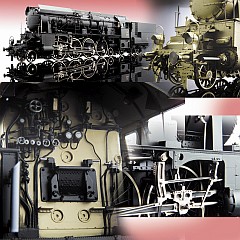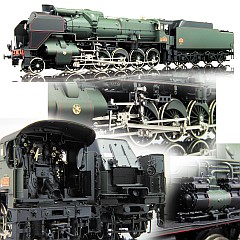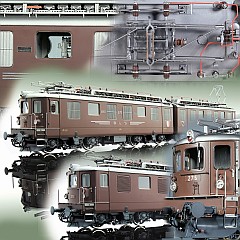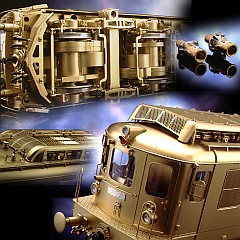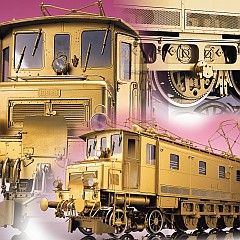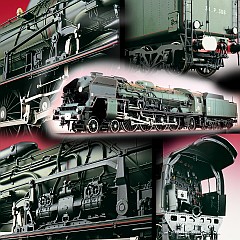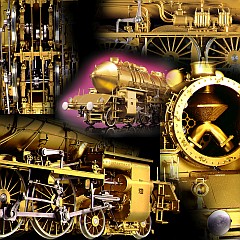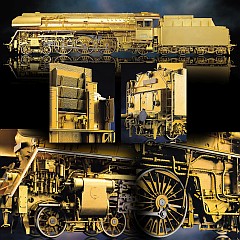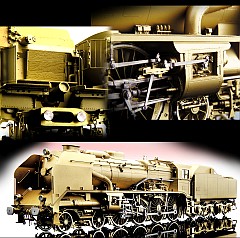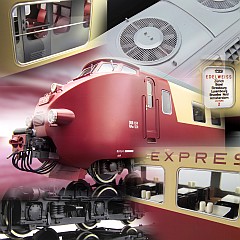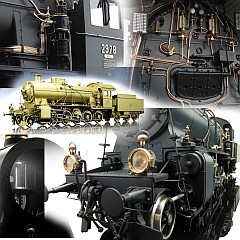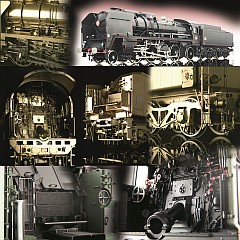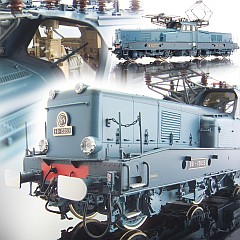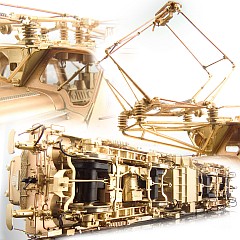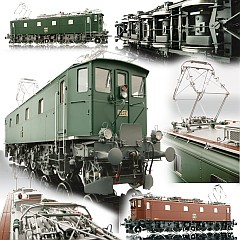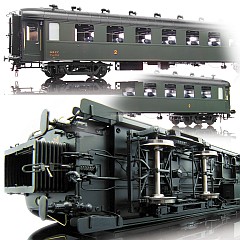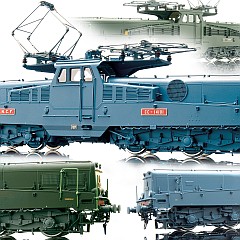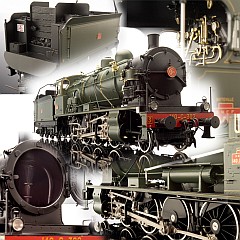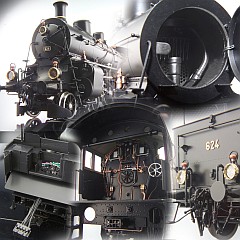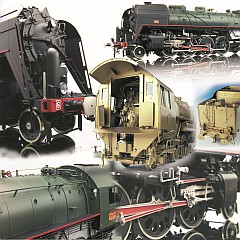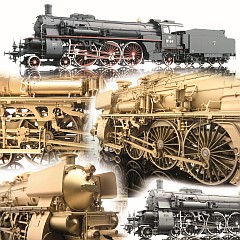 GALLERIA Baumgartner, Mendrisio/Tessin
The Baumgartner Gallery: a success story.
Originally the building was a pasta making factory called "La Spiga". Then Bruno Baumgartner (1930-2015) took over bringing with him his collector's passion, his desire to share this passion with others, coupled with his entrepreneurial skills.
The exhibition covers an area of 2,320 square meters and comprises three floors with 2,540 meters of tracks and space for 3,000 objects from the Baumgartner collection and numerous other private collections. There is something here for all tastes.
Here we are, therefore, with the abbreviation GB with it's brand name registered in honour of the magnificent Gotthard Railway (GotthardBahn). Since 2000 the GB-Baumgartner Gallery is a well established and appreciated meeting place for passionate collectors and builders of model trains. On various floors of the building one can find well known and prestigious brands such as Märklin, Fulgurex, Lemaco, Hermann, Metrop and Rivarossi. This large collection, unique in it's type, fascinates a competent and international public.
Address:
Galleria Baumgartner
Via S. Franscini 24
CH-6850 Mendrisio
Tel. ++41 (0)91 6 400 400
Fax ++41 (0)91 6 400 409
Opening times see:
www.galleriabaumgartner.ch
Participation of LEMACO Prestige Models at public expositions
We presented our models on numerous expositions and fairs, notably at the yearly German Toy Fair in Nürnberg, as well as on the Reunions of the amateurs of scale I models in Sinsheim and at different railroad fairs and exhibitions at various places in the region of Paris.
PRESS
A pioneer with visions
A portrait of LEMACO Prestige Models in LOKI Spezial, a 36-page report, translated from German, including several fascinating pictures, which unfortunately cannot be reproduced here due to the lack of existence of the original documents. May 1998.
By Urs Häni
The world of Lemaco Prestige Models
Below you will find a complete list of all model railroads produced by LEMACO as a recapitulation enhanced with many pictures of the models as well as the models with their numerous properties.
We wish you a lot of pleasure in studying it.
Impressum
LEMACO SA
Case postale
CH-1024 Ecublens
A sincere thank you for the helpful aid
in establishing this presentation goes to:
Irène Ducret
Pascal Egger
Dario Formento
Heinz Rihs
Rudolf Ritter, Rittech SA
Eddy Schmid (1934–2016)
Photos
Blacky
LIK
Martin von Meyenburg
Studio Pérusset
Press
Urs Häni
Design
Raphael Schreiner
W&S Agentur für Werbung und Produktion GmbH
www.ws-werbeagentur.de
Web
UpHill Webseiten
www.uphill-webseiten.de